Nissin Cisco
Nissin Cisco Coconut Sable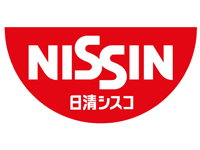 More fun and healthier.
Think of everyone's smiles and create more fun and delicious food.
Full of nature's bounty to create healthier flavors.
To do this, we need to deepen our skills and curiosity.
We will continue to bring you higher levels of fun and health through cereals and sweets.
Nissin Cisco will continue to take on the challenge.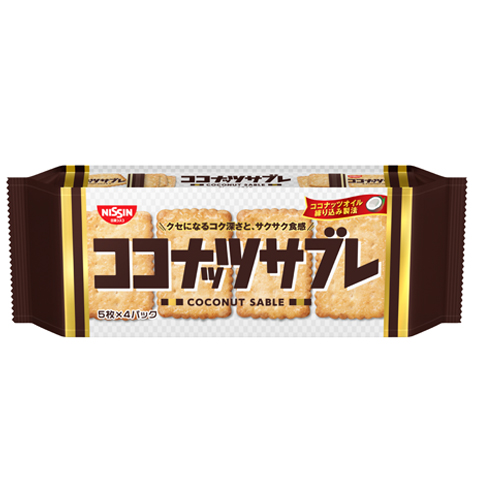 Nissn Cisco Coconut Sable - Original Flavour
"Crispy, unpleasant deliciousness" by the carefully selected manufacturing method and formulation.

It is a long-selling biscuit released in 1965. With the coconut oil kneading method, you can enjoy the richness and umami of coconut.

Volume : 5 pcs x 4 packs

Allergen information: wheat, milk ingredients, soybeans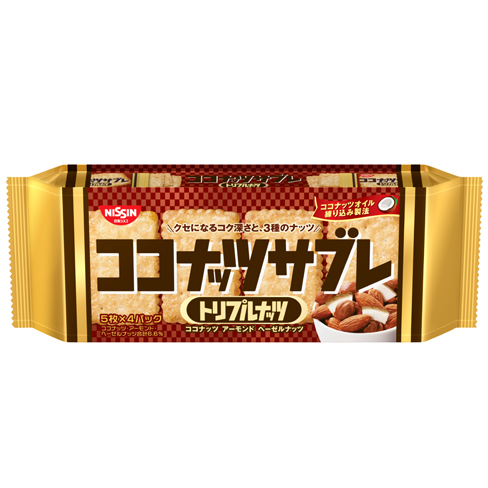 Nissin Cisco Coconut Sable - Triple Nuts Flavour
Rich taste with an exquisite blend of 3 kinds of nuts

An exquisite blend of three types of nuts (coconut, almond, and hazelnut), and coconut oil kneaded into the dough,
it's delicious and you won't get tired of it.

Net weight : 5 pcs x 4 packs

Allergen information: wheat, milk ingredients, soybeans, almond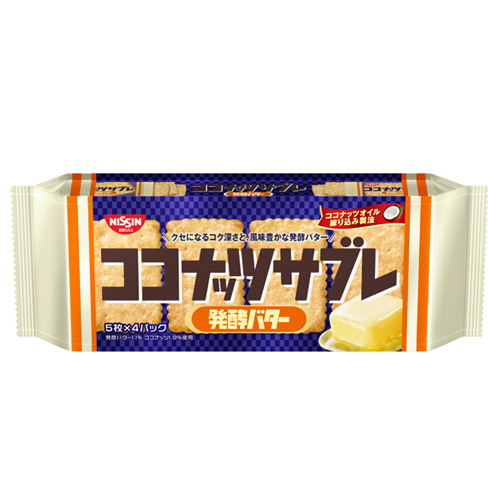 Nissin Cisco Coconut Sable - Fermented Butter Flavour
Condensed taste of richness and umami using fermented butter

It has a rich taste with the richness and umami peculiar to fermented butter, and it's delicious and you won't get tired of kneading coconut oil into the dough.

Net weight : 5 pcs x 4 packs

Allergen information: wheat, milk ingredients, soybeans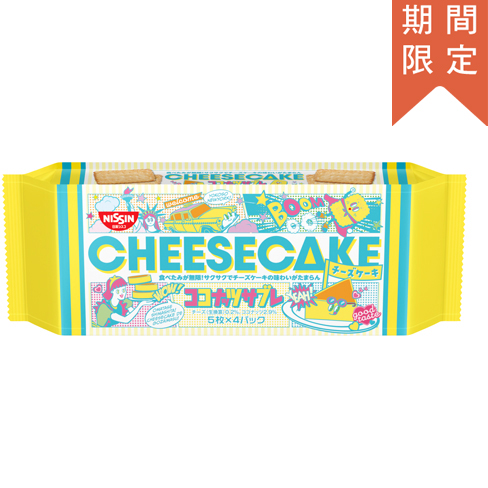 Nissin Cisco Coconut Sable - Cheesecake Flavour (Seasonal)
The irresistible flavor of cheesecake that spreads while chewing!

The aroma and richness of cheesecake are reproduced, and the aftertaste is refreshing "Coconut Sable".

Net weight : 5 pcs x 4 packs

Allergen information: wheat, milk ingredients, soybeans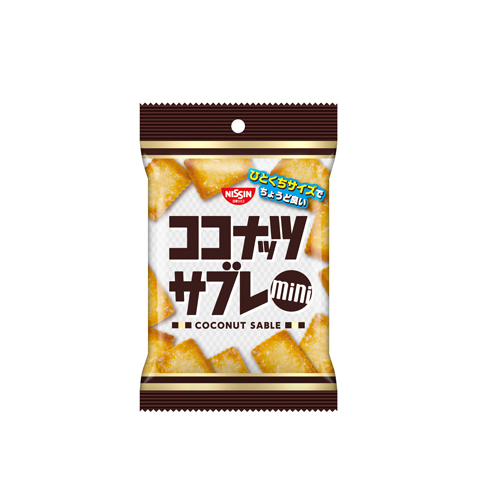 Nissin Cisco Coconut Sable Mini - Original Flavour
Easy to eat long-selling product "Coconut Sable" as it is, in an appropriate amount

The coconut sable that is "crispy and delicious!" Is now easier to eat.
The size is cute and you can enjoy it on time.

Net weight : 50g

Allergen information: wheat, milk ingredients, soybeans