Bull-Dog Sauce
Bull-Dog Sauce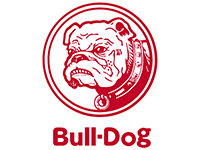 Bull-dog Sauce originated in Japan is made with the blessings of nature, sticking to the material and manufacturing method.
the roots of Bull-Dog Sauce is respecting for the distinct tastes of a diverse array of fresh ingredients, and a nutritional balance that underpins healthy dietary habits. Bull-Dog continues to spread the appeal and delicious flavors of our sauces throughout the world.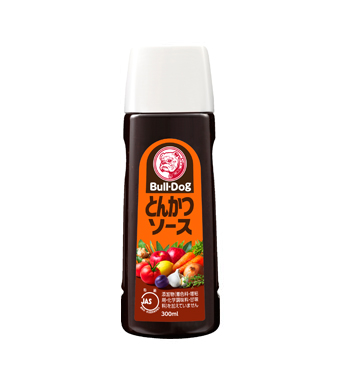 VEGETABLE FRUIT SAUCE(TONKATSU SAUCE) 300ml
This is a sauce with sweetness and viscosity that gets its rich flavor and umami from vegetables and fruits. While it of course matches with Tonkatsu, this sauce can also be used with Okonomiyaki, and other pan fried dishes.
WORCESTERSHIRE SAUCE  300ml
This is a sauce flavored with the umami of vegetables and fruits. It is refreshing when eaten with fried foods. It is suitable for marinating all kinds of meat, eliminating the fishy smell of meat and enhancing the taste. It can be used as a seasoning for stir-fries, curry rice, and as a dipping sauce for chicken chops, hot pot, etc., making the dishes delicious with a well balance of sweet and salty.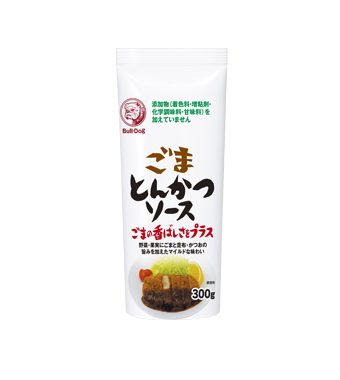 BULL-DOG VEGETABLE FRUIT SAUCE (SESAME TONKATSU) 300ml
Bull-Dog Tonkatsu Sauce sesame version made with roasted sesame and the umami of konbu seaweed and katsuobushi to enrich your fauvorite dish such as tonkatsu or okonomiyaki.The addition of sesame make the sauce more mild and sweet. Simply put the sauce on fried fish, omelet, burger, or any dish you want to enjoy with.You can also use the sauce for cooking rice, meat and more as you wish.