2020-12-14
Pikachu limited pure gummy newly launched!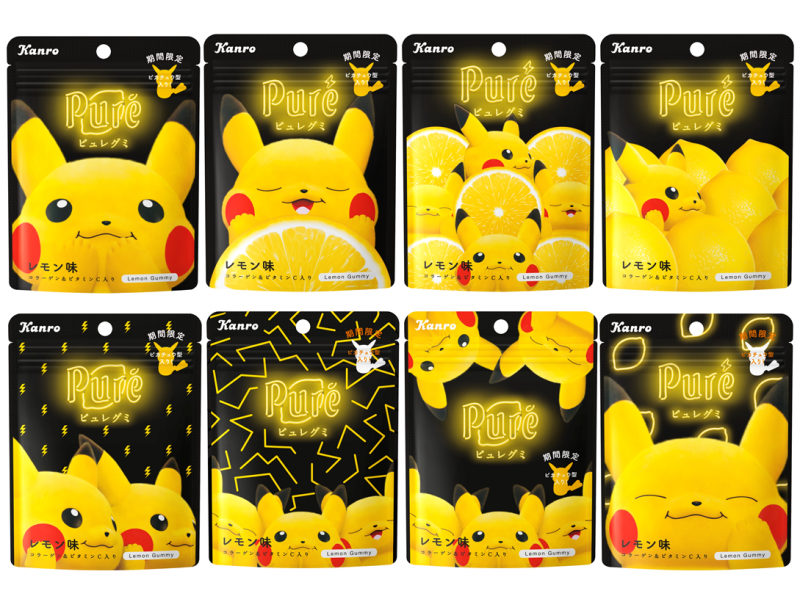 Following the popularity of the two earlier versions of the limited Pikachu version, Japanese well knowed gummy brand - Kanro has once again joined promotion with the global popular Pokemon cartoon character - Pikachu. In addition to the classic heart shape gummies that are captivated by teenage girls, it also includes limited ultra-cute Pikachu gummies. The lemon flavour creates electric shocks in your mouth, stimulating your taste buds and making you instantly fall in love with it.
In packaging, there are eight different packages waiting for you to collect! This winter, let's challenge the Pikachu '100,000 volts' electric shock! Limited packing is available from December 4 through Circle K, Donki, Pandamart, etc. A limited quantity until stock last.