2021-08-24
Kanro Pure Pokemon Dengeki Tropica Fruit and Soda Gummy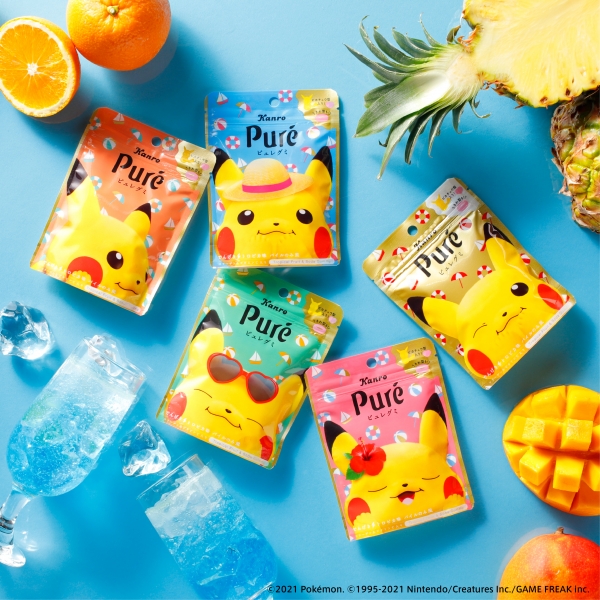 Following the popularity of the previous limited versions of Pikachu, Japanese well knowed gummy brand - Kanro has once again joined promotion with the global popular Pokemon cartoon character - Pikachu.
Together with the classic heart shaped gummies that are captivated by teenage girls, it includes super cute Pikachu shaped and swimming ring-shaped gummies. It offers tropical fruit flavor - pineapple soda with hint of orange and mango for you to enjoy.
In terms of packaging, there are 5 types of Pikachu with beach looks wearing straw hat, flower and sunglasses, waiting for you to collect!
Limited quantity available at Circle K and Donki from July while stock lasts.