Ampawa
Ampawa Coconut Milk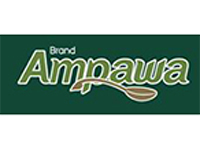 FRESH FROM THE TREE TO YOUR TABLE!

- Premium quality Coconut Milk from Thailand to the world market
- Freshly squeezed immediately after the Shell has been cracked open.
- Ampawa was chosen as Flavor of the Year 2018 "Coconut Milk Product" and recommended by French Chefs - in terms of product quality and appearance : taste, aroma and texture.